Welcome to my collage art gallery.
I am fascinated by the idea that meaning has become embedded in our perception of certain objects and their images.
Whether or not you realise it, symbols underpin everything we see, say and do. Therefore, they have the potential to exert influence upon us. So they are the foundation of our material perception.
These are a new development on existing works. These are available to buy in my shop. They are archival quality prints hand finished with gilding to the edges. Then the print is mounted on cotton calico with starch paste.
Firstly I have used this process for several reasons. Firstly because it references the preservation of historical works on paper. This ties in with the symbolism in the images being perhaps as old as our species. Secondly, I find it makes the print more robust. Thirdly, it causes the paper to warp, making something 2D more 3D, or object like.
---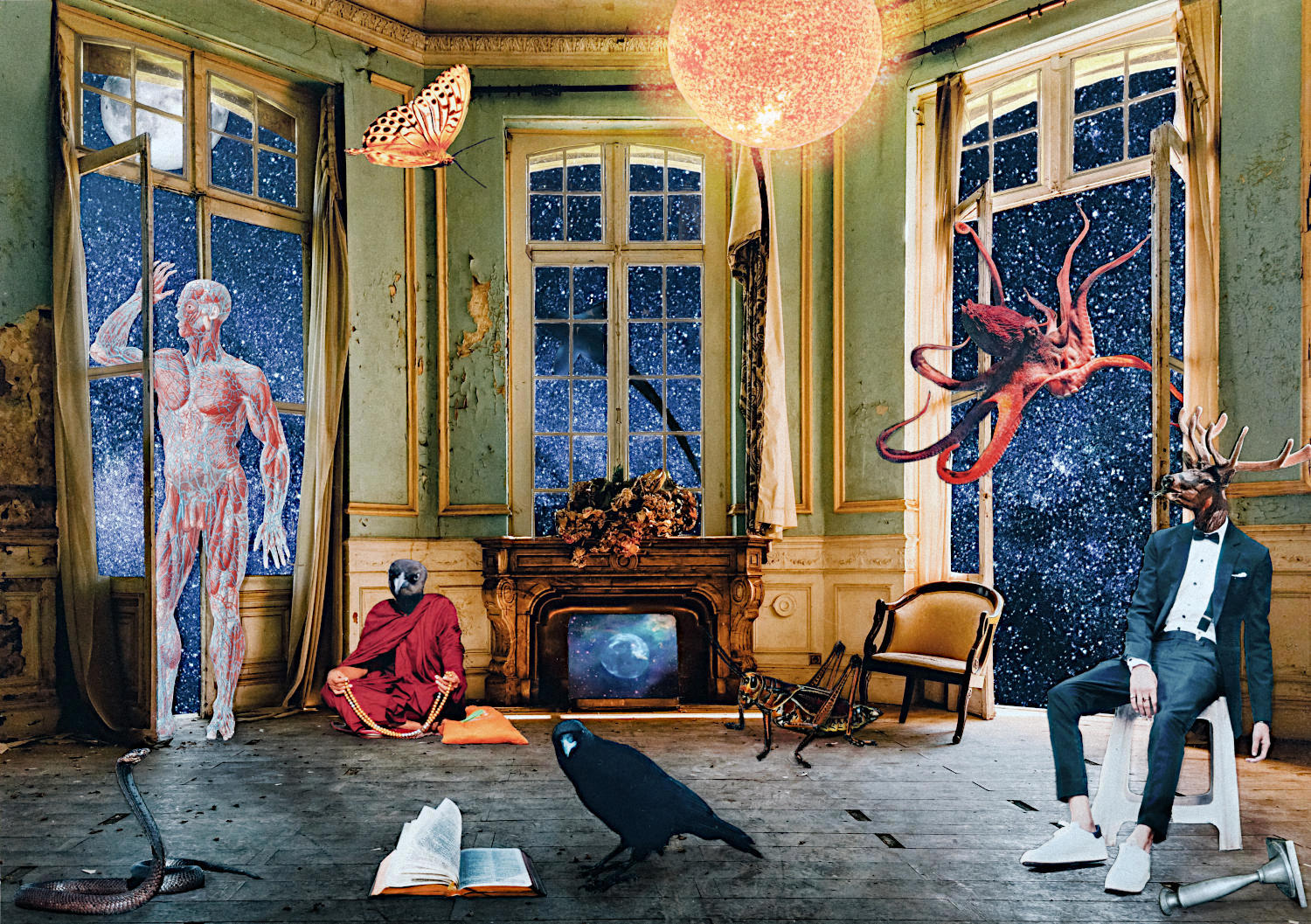 ---
We are beings with a conscious and subconscious aspect, and so symbols have the power to reveal subtle truths to us. So I use collage art to express these ideas. And by accepting the power of symbols to shape our world view, I consciously utilise them as a tool for expression and learning in my collage pieces. Because of this each collage art piece is like a jigsaw mystery, whose parts must be understood to fully grasp their relevance as a whole. So this could be seen as an overview of my art practice. It is an attempt to develop consciousness in the world.
Buy versions of these artworks in my shop here.
Please see my artist statement here and Axisweb profile here.